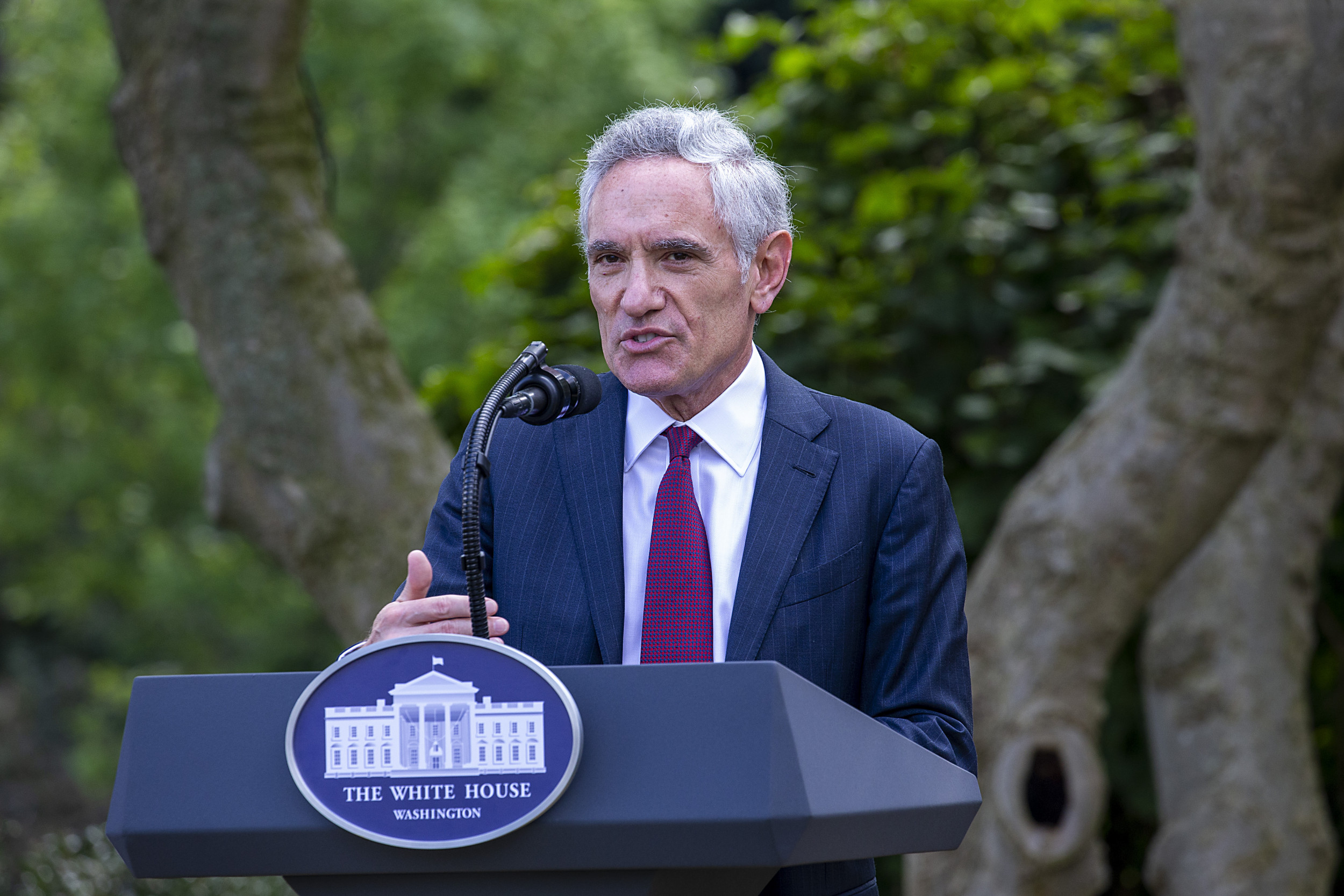 Twitter has removed a tweet from White House coronavirus adviser Dr. Scott Atlas that claimed masks don't work to stop the spread of COVID-19.
"Masks work? NO," Atlas had tweeted Saturday, followed by misrepresentations of the science behind the effectiveness of masks in battling the coronavirus pandemic. Atlas also shared a link to an article in The American Institute for Economic Research that argues against the effectiveness of masks.
The U.S. Centers for Disease Control and Prevention (CDC) recommends people wear masks in public settings around people who don't live in their household, especially when it is not possible to maintain social distancing. "Masks help stop the spread of COVID-19 to others," the CDC states on its website.
Atlas, a neuroradiologist, shared his tweet again later on Saturday, adding that it showed President Donald Trump's guidelines on masks was the "right policy" and no widespread mask mandates were needed.
But Twitter removed Atlas's original tweet, leaving behind a message that says: "This Tweet violated the Twitter Rules." Twitter and Atlas have been contacted for comment.
Since coming out of isolation after contracting coronavirus himself, Trump has shown a new determination to minimize the threat of the virus that has killed more than 219,000 people in the U.S.
At his NBC News town hall on Thursday night, the president was asked if he should have reconsidered announcing his nomination of Judge Amy Coney Barrett to the Supreme Court with a Rose Garden ceremony in September that has been described as a "super spreader" event by the nation's top infectious disease expert, Dr. Anthony Fauci. Several attendees, including the president, later tested positive for the virus.
He replied by incorrectly citing a CDC study to falsely suggest that mask wearing doesn't mitigate the spread of the virus. The study didn't say that.
Fauci and Dr. Deborah Birx, the White House coronavirus task force coordinator, have not been seen with the president in public for months.
According to the Associated Press, there are tensions between scientists on the task force and Atlas, a frequent guest on Fox News who joined the White House as a pandemic advisor in August.
They view Atlas as promoting dangerous theories around "herd immunity" and fighting against calls for Americans to wear face masks to limit the spread of coronavirus.
Atlas has long questioned coronavirus polices that have been embraced by public health experts in the U.S. and abroad.
In an op-ed for The Hill in April, Atlas lamented that coronavirus lockdowns might have prevented the development of "natural herd immunity." He wrote: "In the absence of immunization, society needs circulation of the virus, assuming high-risk people can be isolated."
Earlier this month, Atlas attracted criticism after claiming that "scientists all over the world" agree with Trump's approach to handling the COVID-19 pandemic.
Atlas told Newsweek at the time that Trump "has always followed the most current science to do everything possible to save lives and end the pandemic." He added: "That is also true about everything that I have advised. And to claim otherwise is beyond outrageous."