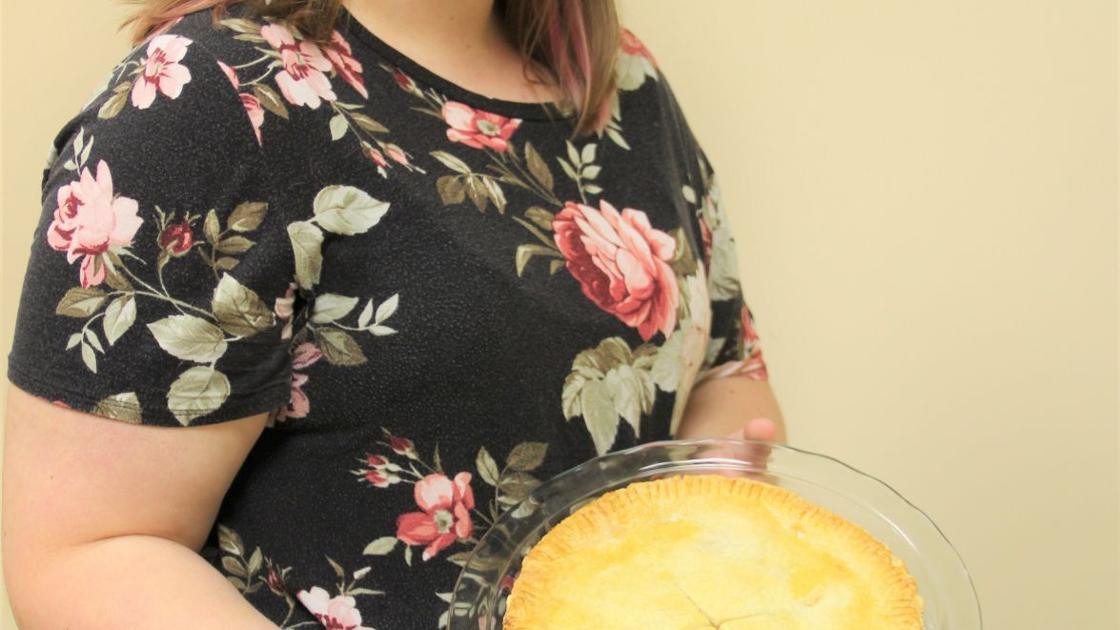 Itawamba Agricultural High School (IAHS) junior Lia Darracott and her younger brother Brodie Darracott, a freshman at IAHS, have formed quite the culinary team in the kitchen of their Fulton home.
Most people who enjoy working in the kitchen fall into one of two categories; they either cook or they bake.
For some, the freedom of experimenting on the fly, throwing in a pinch of this and a handful of that until everything comes together in perfect balance, is where they find their culinary groove.
Then there are those who feel more comfortable within the safety of a recipe. Bakers tend to be more detail oriented and take pride in the great amount of thought that goes into each step. The amounts, the methods, the order, it's all done very purposefully.
Seventeen year old Lia, who has been experimenting in the kitchen since she was a preteen, is the baker in this family.
"Baking just comes more naturally to me," Lia said, "I do try to put my own spin on things, but I like having a recipe to follow as a guide."
Lia grew up visiting her great grandparents where she helped her great grandmother put three full meals on the family table every single day. It was there that Lia says she learned the importance of taking time to thoughtfully prepare meals as a family.
Lia spends her free time researching recipes online. A couple of her favorite sources are the increasingly trendy Bon Appetit YouTube channel and Food Network's ever popular website which is full of recipes created by their cast of celebrity chefs including Lia's favorite apple pie recipe.
Fourteen year old Brodie, on the other hand, is a newcomer to the culinary world, having picked up the hobby earlier this year while quarantined.
Brodie says he began cooking out of necessity as he didn't have access to his favorite dishes while under lock down due to the COVID-19 pandemic.
One of Brodie's favorite meals to prepare is Orange Chicken like you would get at your favorite Chinese restaurant. The other is for bacon wrapped deer tenderloin which he and his father procured on one of their hunting trips.
Lisa Darracott – mother of Lia ad Brodie – said that they try to rotate cooking at their house.
"If I'm cooking, they'll jump in and help," said Lisa, "or if I'm running late I can call Brodie and say 'Hey, can you make your orange chicken?' and between the three of us, we get it done."
Lia and Brodie also shared memories of the birthday cakes their mom made for them. Despite being a full time employee and student, Lisa told the Times that it was always important to her to make time to celebrate each of them with a homemade cake.
"All of my friends were jealous," Lia confessed, flashing a grin in her mom's direction, "because mom always made her cakes and cupcakes homemade and she made the best cupcakes."